Dutch bed- and mattress manufacturer Royal Auping has, together with 'Panton, ontwerpbureau voor de zorg' received an order from the Ministry of VWS to produce high quality masks for care professionals. The initial order includes delivery of 4 Million masks.
Auping and Panton have designed a mouth-nose mask to protect care professionals who have to treat corona patients. The design is tested by an acknowledged institute and has received the FFP2 certificate conform the EU recommendation 2020/403 in the context of the Covid-19 crisis. Production at the Auping factory will ramp up in the coming weeks in order to deliver the first batches to the National Consortium Medical Resources. (Landelijk Consortium Hulpmiddelen. LCH).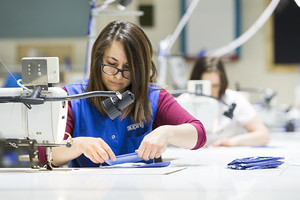 In close cooperation with Auping, Panton initiated the collaboration the moment the news about the upcoming shortage of high quality mouth-nose mask needed at the intensive care was published.
The collaboration between Auping and Panton from Deventer with acknowledged national experts in the field of medical technology and with suppliers of protective materials such as Royal DSM, has led to the development of this specific Covid-19 mask. At this stage commercial interests are irrelevant for the partners involved. We are highly motivated to support care professionals using our skills and expertise.  
The designers from Panton are well-known for their creativity and expertise in the development of products for the medical sector. Family-owned company Royal Auping is known for its social entrepreneurship and high quality beds and mattresses. In 1888 Johannes Auping started the production of ventilating mesh bases for hospital beds. Ever since Auping has been working on the very best ways to rest.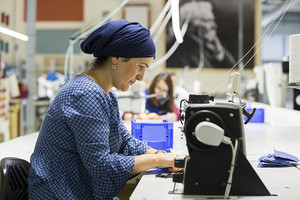 Dutch care institutes who have a need for this mask can turn to the LCH.
At auping.nl/mondkapjes (in Dutch) you can find  more information about this corona mask.